Tom Bowen

Tom has degrees in Mathematics and Operational Research, and an extensive background in the fields of healthcare planning and information systems spanning over 25 years. After analytical and management posts in both the Department of Health and the NHS, he has been operating in consultancy for the NHS and in other European countries for the last ten years. UK projects have ranged from national policy work and key infrastructure projects to extensive work with local Trusts, health authorities, PCTs, local authorities and partner organisations on a variety of planning and informatics issues.
Tom has extensive experience of developing service plans for patient groups with chronic care needs, in particular services for older people. He has been involved with developing and applying the Balance of Care approach for several years, originally when working as an analyst at the Department of Health, then more recently through the activities of the Balance of Care Group.
He continues to maintain an interest in healthcare systems in other countries, and has undertaken consultancies in a number of other countries including Latvia (on the future funding of its health service), Turkey (hospital capacity planning) and for the European Commission, where he led a project on the impact of population ageing on health care costs.
Paul Forte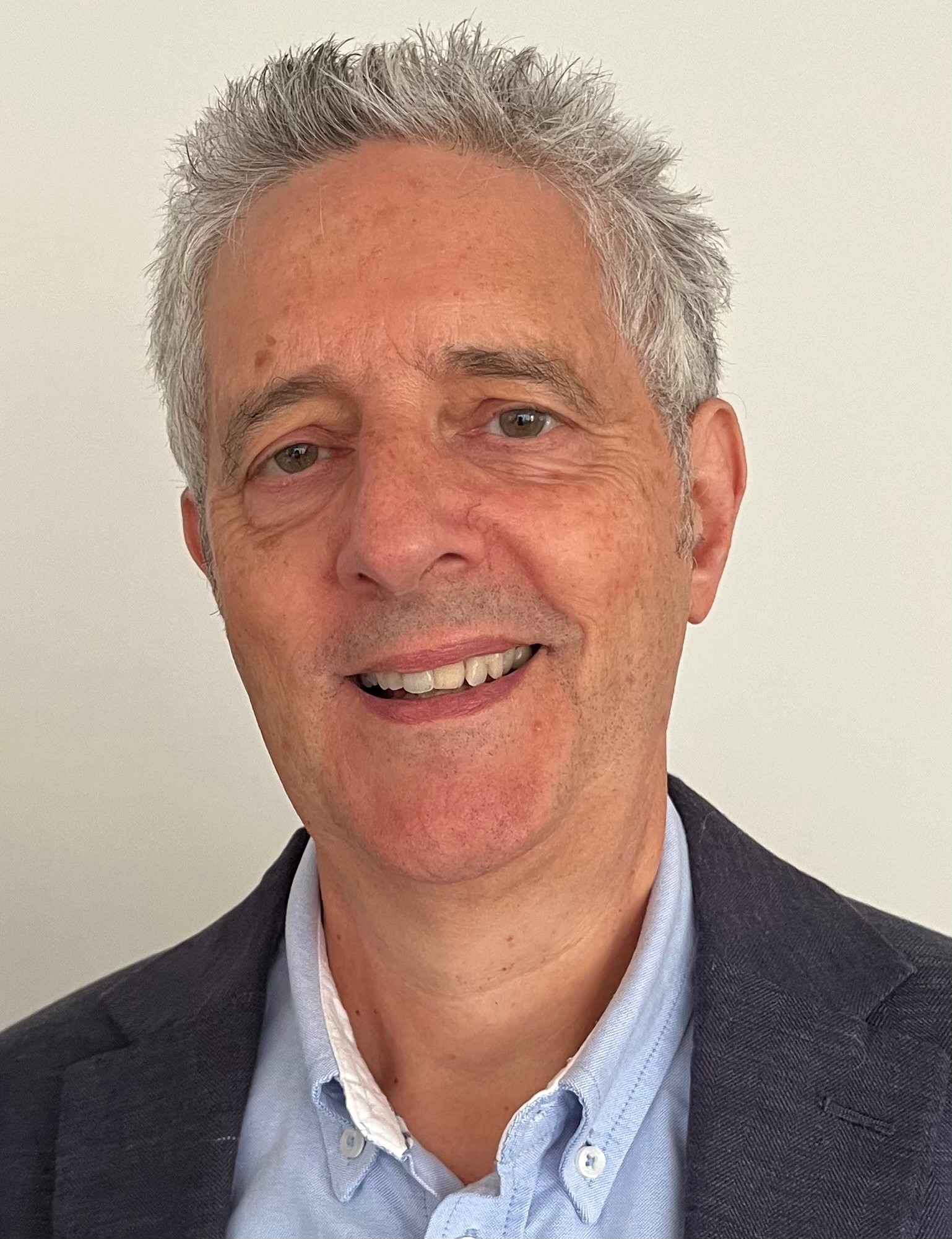 With a background in geography and planning, Paul has over 20 years experience in health planning and management. This ranges from health services research at the University of Leeds where his doctorate focused on decision support systems in health and social care planning, through to the Department of Health Operational Research Service. He subsequently worked in a consultancy role and is co-founder of the Balance of Care Group. He also holds a senior lecturing appointment at the Centre for Health Planning & Management, Keele University where he teaches on MBA and diploma courses for managers and clinicians from both the UK and overseas.
Much of his work has involved supporting people in using data and information and the development and application of whole system methodologies to local planning issues. 'Whole system' approaches and methodologies feature largely in this work and services for older people form a particular area of expertise including work on capacity planning and service redesign through bed usage surveys and the use of clinical benchmarking tools such as the Appropriateness Evaluation Protocol (AEP). Other recent work for this client group has focused on telemedicine and telecare developments.
Paul has worked with all levels of clinical and non-clinical care professionals, elected members and user and carer client groups, and across a wide range of health and social care organisations. Developing and running training courses and workshops is a particular expertise.
Most work has been predominantly UK-focused, but overseas clients have included projects for the World Bank, European Commission and WHO.
Although most of his projects are in the UK, he has also been involved in work overseas including projects for the European Commission on ageing in Europe and for WHO on human resources management performance (in Switzerland, Russia and Nepal). He recently advised on the development of a senior health service management training programme in Latvia for the World Bank. And he is co-director of an annual short course on health service operational research at the Netherlands School of Public Health, Erasmus University.
Judy McMahon

Dr Judy McMahon trained at Liverpool University Medical School and qualified in the early 1970s. Initially pursuing a career in public health - obtaining membership of the Faculty of Community Medicine, the predecessor of the Faculty of Public Health - she then qualified as a GP and spent 20 years as a primary care clinician in the South of England. Developing interests in how health care is provided led her to move into management and she held various management posts in the NHS in acute and community trusts managing a wide variety of services. Most recently she was Medical Director at Lewisham Primary Care Trust where she was able to combine her desire to ensure patients received high quality general practice services with whole system working that reshaped care pathways across primary/ secondary care interface.
She is an enthusiastic supporter of the 'Care Closer to Home' agenda and has worked with clinicians from other professions in developing a range of community services which have resulted in easier patient access at the same time as maintaining high quality services. A clinician at heart, she continues to work as a GP in Sussex alongside her work with the Balance of Care Group.
Chris Foote

Dr Chris Foote trained at St Mary's Hospital, Paddington, in the Royal Air Force and at Oxford . He obtained his MBA, in healthcare management, at the Nuffield Institute, Leeds University , in 1993.
For 23 years he worked as a consultant physician in general hospital settings developing services for the elderly population. Realising that conventional, custodial concepts of care originating from the workhouse - and which still underpin much of the practice in elderly care, can no longer be made to work, he believes that a completely fresh approach is necessary to enable older people to become equal partners in a community of healthy living opportunities. To this end he has been working for the last 15 years on developing integrated care systems that put the older person and their carer at the heart of the process.
This work has been commended by the Audit Commission and he has been co-operating in and facilitating similar models in both Sweden and New Zealand . He has networks with the Institute of Health Care Improvements in Boston , USA , and was a member of one of the working parties for the National Service Framework on elderly care (published in 2001). Amongst other roles he has been lead clinician for quality improvements in the then Oxford Regional Health Authority.
More recently he has embarked on a new career in consultancy to facilitate integrated care across a wider population base and is a lead member of the Balance of Care Group.
Jill Wigmore

Jill Wigmore is a social policy graduate who began her career as a local government policy researcher. She moved into health informatics fifteen years ago and worked as a business analyst in both acute and community NHS Trusts and for a health authority. In 1997 Jill left the NHS to work for Shared Medical Systems (SMS) initially as a software designer of operational systems, and later as head of their operational systems design team.
In 2002 she left Torex to become an independent health informatics consultant and has worked with the Balance of Care Group on many of their recent projects.
Richard Poxton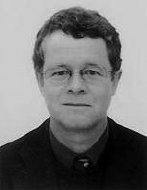 An independent health and social care development consultant since December 2002, Richard works as an associate for several organisations with a national profile. Coming from a background of policy and development in local government - culminating in four years as an Assistant Director of Social Services - he joined the King's Fund where he led on health and social care joint commissioning work, looking particularly at primary care and older people's services. This was followed by a similar appointment at the Institute for Applied Health and Social Policy, Kings College
His main areas of work concern health and social care partnership development, increasingly focusing beyond the usual relationships between the NHS and Social Services, and seeking to incorporate this work within wider frameworks such as Health Scrutiny and Local Strategic Partnerships. At both the Institute and the King's Fund Richard was heavily involved in older peoples, mental health and learning disability development programmes – which continues to be reflected in his current work. He has a good deal of experience of various aspects of the design and development of a whole systems approach for older people's services including those with mental health problems. He has worked on a pioneering person centred approach to evaluation, in relation to learning disability services, the development of a commissioning strategy approach to older people's service development, and has undertaken numerous pieces of work advising on the development of partnerships including use of the Health Act flexibilities.
Richard is a founder management committee member of a local not for profit organisation providing support and care for people with learning disabilities, where his specific responsibility is to advise the Chief Executive on organisational development matters. He has a particular interest in making links between new ways of working and securing better outcomes for individuals and communities.
He has published a number of articles and booklets on partnership working.
Sue Eve-Jones, ACC MPACC TAP.mDIP
Sue is a specialist in clinical classifications with over 25 years' experience in both the NHS and as an external consultant and is recognised as one of the country's leading clinical classification experts. She is a Trainer of Choice (TAP), an Accredited Clinical Coder with distinction, an Approved Clinical Coding Auditor and an Approved Experienced Clinical Coding Trainer.
Her work has included the development of clinical coding classifications, standards, guidelines and technical authoring for the Department of Health and the NHS Information Authority. Across the NHS she has been involved in extensive clinical coding audit and training programmes. Particular areas of interest are mortality data review and contract data analysis. Work overseas has included various training assignments and setting up and chairing the first South African Clinical Coding Manager's Forum.
Sue is co-founder and one of the directors of the Professional Association of Clinical Coders - UK (PACC-UK) and Chair of the PACC-UK Council, a member of the Department of Health SHMI Technical Group and a member of the Clinical Coding Academies Steering Group. She has also worked as an honorary lecturer at St George's Teaching Hospital, University of London and is a regular speaker at Health Informatics events.